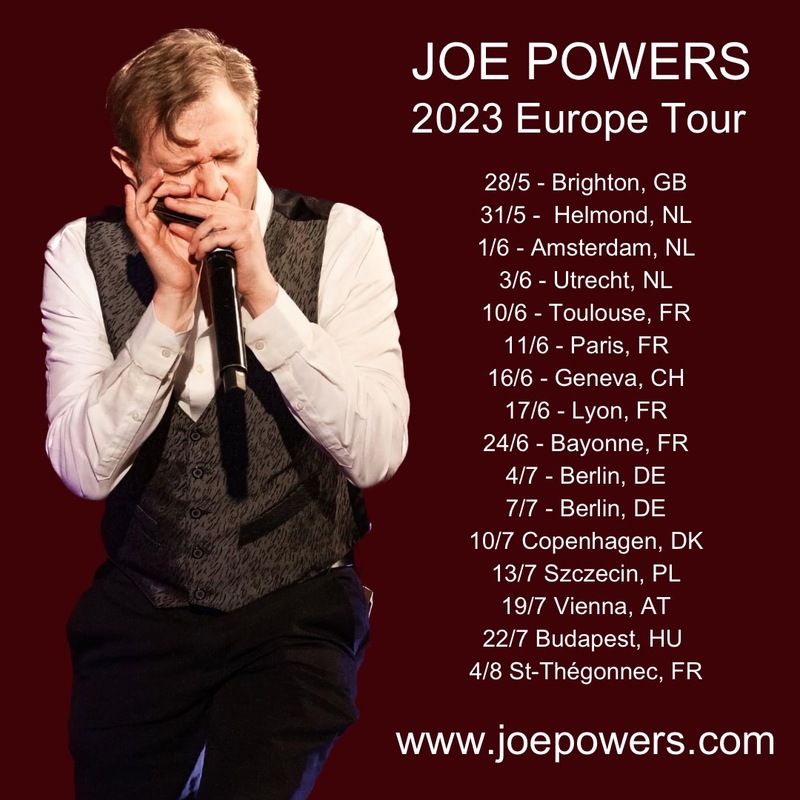 Dear harmonica fans,
I just landed in London and I'm kicking off another Europe tour starting this Sunday the 28th at the England International Tango Festival in Brighton.
Over the next couple of months I'll travel to 9 different countries and collaborate with some of my musicians friends including, pianist Mark Wyman, bassist Boris Franz, and guitarist Stephane "El Turquito" Koch. If you'd like to follow me on this journey I'll be posting about it on my Facebok Page. As always, you can find my full schedule here on my calendar with more dates coming soon!
That's all for now. Thank you for your support!
Harmonically,
Joe
P.S. Thanks to everyone who joined us at my Vivá La Armónica concert earlier this month!
Next Events
May 28 - England International Tango Festival, Brighton, GB
May 29 - Tango Musicality Workshop, Brighton, GB
June 1 - La Yumba Milonga, Amsterdam, NL
June 3 - Taboe Milonga, Utrecht, NL
June 4 - Private Event, Amsterdam, NL
June 10 - Milonga El Tres, Toulouse, FR
June 11 - La Sourdière, Paris, FR
June 16 - Milonga Mística, Geneva, CH
June 24 - Les Nuits Tango, Bayonne, FR
July 4 - Embrace Milonga, Berlin, DE
July 7 - Haus Der Sinne, Berlin, DE
July 10 - Tango Pavillonen, Copenhagen, DK
July 13 - Gryf Tango Weekend, Szczecin, PL
July 19 - Karlsplatz Milonga, Vienna, AU
July 22 - Milonga de Buda, Budapest, HU
August 4 - Festival Tango À L Mer, St-Thégonnec, FR
Full Schedule here.


Have you got a harmonica story? Upcoming gigs? Single or album release?
Newsdesk can help spread the word for you with our members
Please contact us at [email protected]
HarmonicaUK - Registered Charity 1131484 (England & Wales)