Welcome to Newsdesk, run by a dedicated team of harmonica players and enthusiasts.
If you have an article for the magazine or newsletter, or a gig that you're in or would like us to see, a radio or TV broadcast that would be of interest then contact [email protected] today for urgent broadcast on our social media and website or for a magazine or newsletter article.
Check back here regularly for the latest news from HarmonicaUK!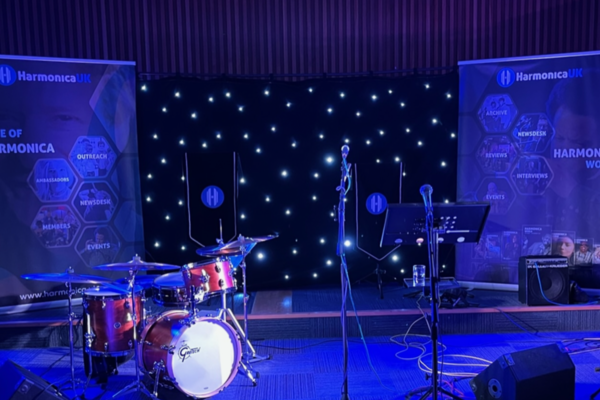 HarmonicaUK is proud to announce the lineup and details of our 2023 Festival!
The event is being held from 27th - 29th of October and will be held at Hillscourt Hotel near Birmingham, where we will welcome featured artists Rob Paparozzi, Adam Glasser, Beata Kossowska, Aidan Sheehan, and Cathal Johnson.
As well as our featured artists we have our very own in-house workshop leaders: Patrick "Paddy" Byrne, whose fun and engaging workshops never disappoint; and Hilvert Scheper, who will be teaching the excellent and extremely popular ensemble workshops, a chance for all instruments to play together!

Our competition this year will be by video submissions sent in prior to the event like last year's festival, and will be adjudicated by David Beer. Full details of the competition and how to enter can be found on the 2023 competition page.
There will be trade stands from Sutherland Trading (Hohner), Easttop Harmonicas, Battleplan Harmonica, and Husky Harmonica Microphones.