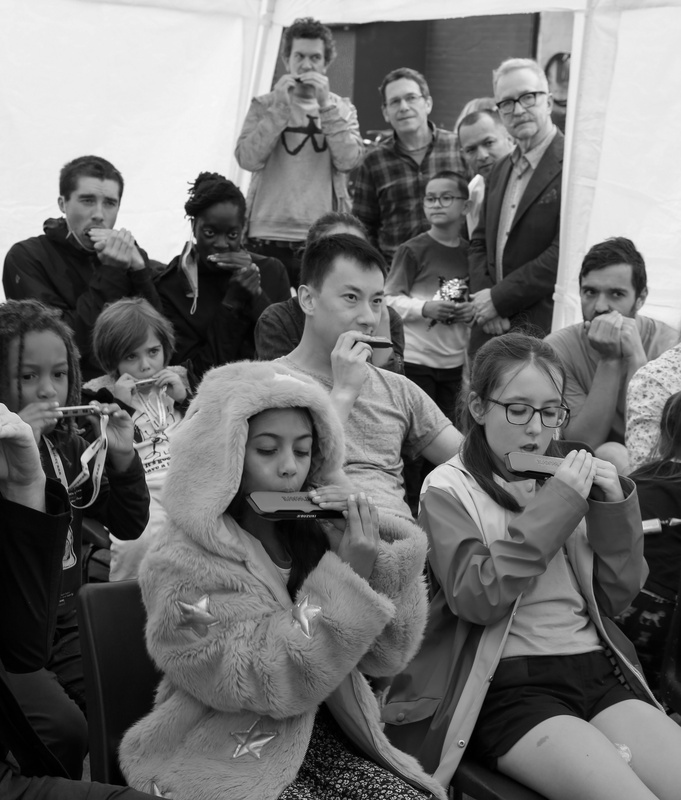 HarmonicaUK is proud to support the UK harmonica community in all its forms. Our objective is to serve and encourage a diverse range of harmonica interest, promoting harmonica learning and enjoyment at every level.
In particular, HarmonicaUK offers support to those who would otherwise be unable to take up the instrument. Already we are working with prisoners, developing a harmonica for breathing programme, and supporting younger learners in foster care.
Harmonica learning is an important part of our programme. We are actively looking at ways in which the harmonica can provide music learning in schools, colleges and adult education. We are also supporting the development of graded exams and a national network of approved harmonica music teachers.
Through our Outreach, we hope to grow an inclusive and diverse membership that reflects our work nationally and will ensure a future for the harmonica in the UK.

Our projects are driven by volunteers drawn from HarmonicaUK's membership. If you know of, or represent, harmonica players that need practical help, or have ideas and expertise that could be of benefit to our current initiatives, we are keen to hear from you. [email protected]