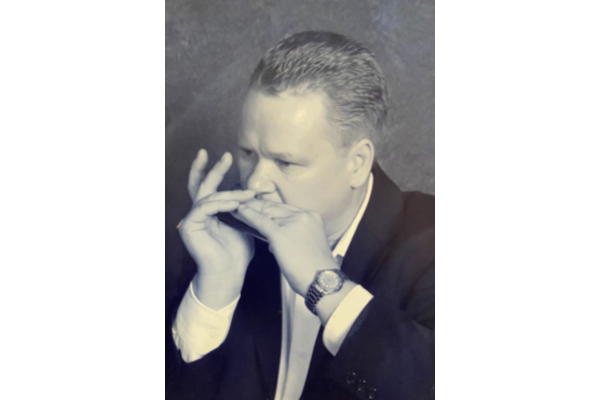 Pete Hewitt, Chair, HarmonicaUK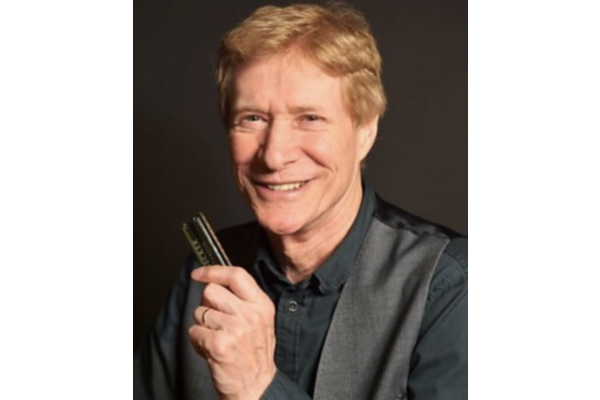 Paul Jones, President, HarmonicaUK
On Friday 15th October, Paul Jones of The Manfreds and President of HarmonicaUK opened our 3-day virtual festival which began with our relaunch on the Friday evening. Paul gave an overview of some of our big changes, possibly the most simultaneous and significant changes since our beginning in 1935.
I went onto to reveal our new slick and modern rebranding, our new website (have a look at https://harmonica.uk), and our newly launched newsdesk, a one stop shop for harmonica players and enthusiasts around the world to publicise their gigs, stories and news (email us at: [email protected]). Following a world-wide search to find some of the most influential and inspirational players of a younger generation, I also announced the first 2 of our 6 new Ambassadors, Rachelle Plas from Paris and Sam Spranger from the UK. Our work with them will ensure we stay relevant to young players starting to play the harmonica.
We then opened our virtual music festival with many of the top players in the world today:
Adam Gussow - USA
Robert Legault - Canada
Philip Henry - UK
Roni Eytan - Isreal
Howard Levy - USA
Will Wilde - UK
Santiago Alvarez - Argentina
Antonio Serrano - Spain
Battle Plan Harmonicas and Silverfish delivered their trade stalls, 29 players entered our competition, and as we closed on the Sunday we had a massive online Jam!
Thanks to all those who bought raffle tickets, and also to our raffle sponsors: Seydel, Suzuki, Sutherland Trading (Hohner), Silverfish Microphones, Battle Plan Harmonica Accessories, Richard Smith (AM Systems) and Ben Hewlett (Sonnyboy's Music Store).
The major improvements to HarmonicaUK, relaunch and festival were made possible by our committee, assistants to the committee, the editorial team, the IT team, the rebranding team, Differntia Design and the festival planning teams. This past year has been ferocious at times, but the HarmonicaUK team delivered on time after much personal sacrifice. Thank You all, you have made history.
My thanks must go to all who attended this free festival who gave so generously; every penny raised went to support our artists as we help to keep music live.
As I close I would like to congratulate Paul Jones as he tours the UK with The Manfreds. Carol and I saw his show last Sunday, the band were tight and energetic and Paul gave a master class in how to be the ultimate front man. He had captured the audience in the palm of his hand within a minute and never lost them! Well done Mr President and thanks for all of your help and support.
Best Wishes
Pete Hewitt
Chair - HarmonicaUK
Have you got a harmonica story? Upcoming gigs? Single or album release?
Newsdesk can help spread the word for you with our members
Please contact us at [email protected]
HarmonicaUK is a Registered Charity (England & Wales) (1131484)