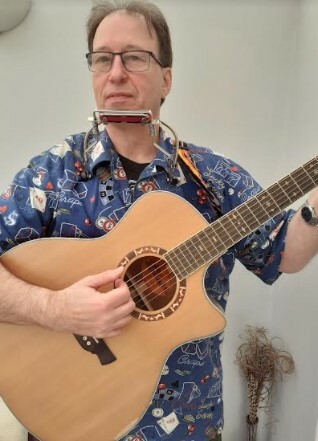 Saturday 11th June 2022 10:00AM - 4:00PM The Bristol Folk House 40a Park Street, Bristol, BS1 5JG
Course code: SD08
Full fee: £42.50 | Over 65s: £38.25 | Benefit: £34.00
Course description
Do you want to play harmonica and guitar simultaneously, as Bob Dylan, Bruce Springsteen, Neil Young and many other performers regularly do? If so, that's great. Let me teach you how to do this.
In this workshop we will try out well-known examples of such songs, enjoy learning how to play and sing them. Have fun.
This is INTERMEDIATE LEVEL so you will need to be able to play guitar and harmonica fairly confidently.
Do I need to read music? No, we will use TABS.
Full details and booking details are here
Have you got a harmonica story? Upcoming gigs? Single or album release?
Newsdesk can help spread the word for you with our members
Please contact us at [email protected]

HarmonicaUK - Registered Charity 1131484 (England & Wales)