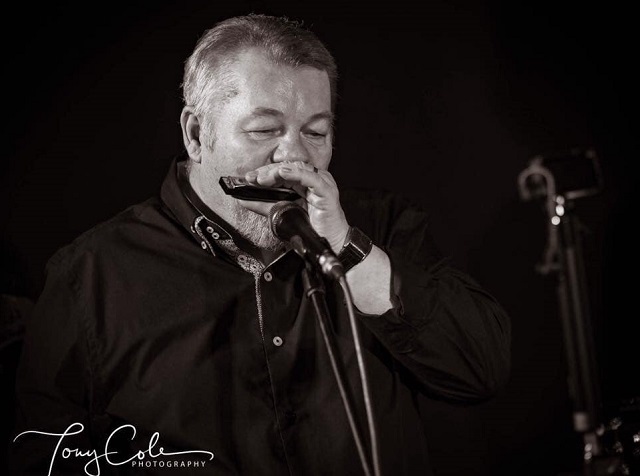 ALAN GLEN - Harmonica / Vocals (Yardbirds / Nine Below Zero / Little Axe / Bernie Marsden / Gary Fletcher Band etc - recorded harmonica on over 60 albums) Has sent us his latest news and gig list
News - his most recent harmonica session was for the new BERNIE MARSDEN album 'CHESS' - which came out earlier this year on the Conquest Music label. It has been nominated for UK Blues Album 2022 - and due to it's success is being released in a vinyl edition from 13th May.
Some harmonica gig dates which may be of interest - for full details check on the website of the venue or the link below.
13/5 - with Dave Peabody @ Emsworth Blues Club - Portsmouth
20/5 - with Gary Fletcher Band @ St.Edith's Folk Club - Kemsing
21 & 22 /5 - @ The Stables - Wavenden
29/5 - @ Colour House Theatre - Tooting London
8/6 - with Robin Bib @ The Anchor - Sevenoaks
16/6 - with Supernatural - Tribute to Peter Green @ Farnham Maltings
1/7 - with Supernatural @ Chelmsford Social Club
14/7 - with Dave Peabody @ Ronnie Scott's Club - Soho, London
21/7 - with Gary Fletcher Band @ Blues Bar, Tring
23/7 - with Tribute to Alexis Korner / Cyril Davies @ Ealing Blues Festival - London
24/7 - with Dave Peabody @ Red Lion - Stevenage
6/8 - with Gary Fletcher Band @ Wickham Festival - Hants
14/9 - with Gary Fletcher Band @ Tivoli Theatre - Wimborne
15/9 - with Incredible Blues Puppies @ Blues Bar - Tring
4/11 - with Incredible Blues Puppies @ Riverside Rhythm Club - Gillingham Kent
24/11 - with Supernatural - Peter Green Tribute @ Eel Pie Club - Twickenham
Further details can be found on the barcodes website
Have you got a harmonica story? Upcoming gigs? Single or album release?
Newsdesk can help spread the word for you with our members
Please contact us at [email protected]

HarmonicaUK - Registered Charity 1131484 (England & Wales)