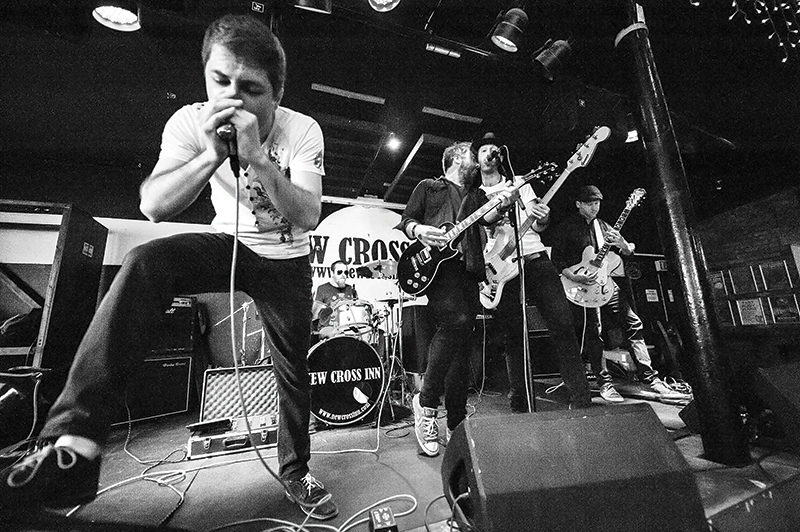 For the past seven years Sam Spranger has been playing diatonic rock and blues harmonica with The Bad Day. Their eponymous second album released this year challenged rock, blues, and mainstream audiences and has been critically acclaimed by Classic Rock, Blues In Britain, RNR Magazine, and many others. The band are known for their energetic live performances and have played venues ranging from the Isle of Wight festival to Sony Hall in Times Square.

In addition to the diatonic harmonica, Sam is recognised as a formidable chromatic player and enjoys performing classical, jazz, and ragtime. He is particularly enthusiastic about helping diatonic players start on the chromatic, as well as de-mystifying music theory and making learning on the instrument more accessible.

Sam is an active member of HarmonicaUK where he volunteers as a writer and proofreader for Harmonica World, has supported online festivals and talks, and is currently working hard to promote the organisation as a proud Ambassador, more of which here.

Having played Harmonica for almost 20 years, Sam has a long history of performing and teaching on the instrument. He is a proud Seydel endorser, is friends with many HarmonicaUK members, and can't wait to see you all at the festival.

Have you got a harmonica story? Upcoming gigs? Single or album release?
Newsdesk can help spread the word for you with our members
Please contact us at [email protected]

HarmonicaUK - Registered Charity 1131484 (England & Wales)