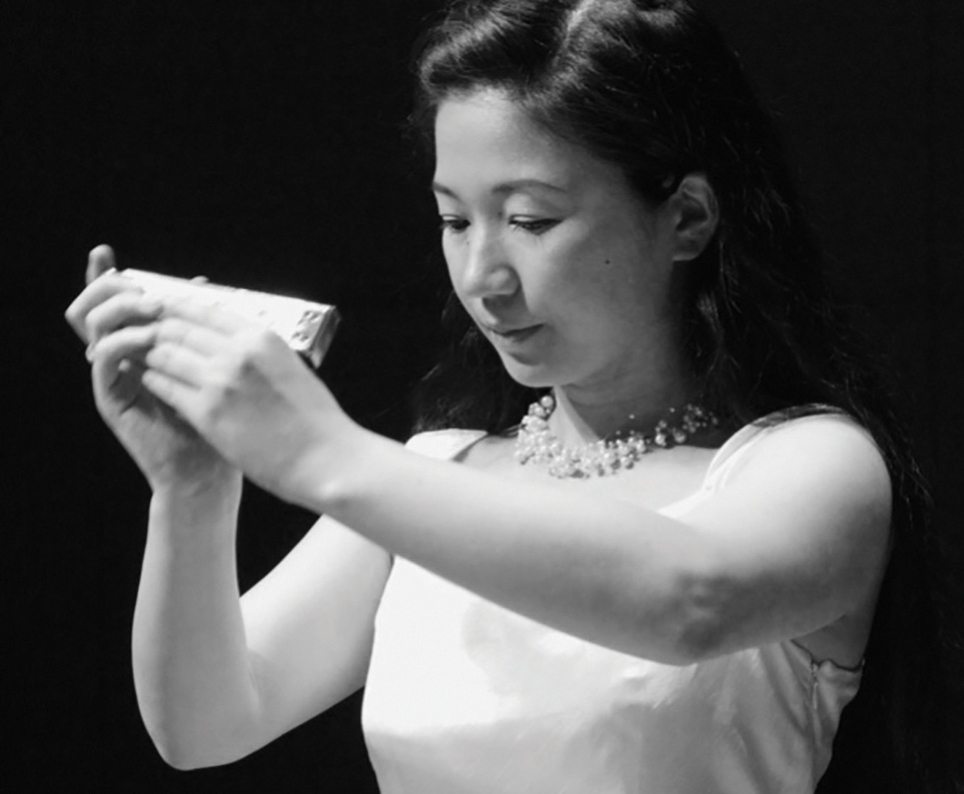 SHIMA KOBAYASHI studied chromatic harmonica with Joe Sakimoto in Japan, then with Tommy Reilly in the UK through the Japanese Government Overseas Study Programme for Artists in 1996-97. She gave concerts throughout Japan and internationally and featured in radio and TV programmes as well as at music festivals after winning the World Harmonica Championships in 1995. Two solo albums 'Golden Girl' and 'Chromatic!' (which are available for streaming soon). While establishing herself as a soloist, she worked as one of the listed artists for the Japan Foundation for Regional Art Activities. This work involved creating outreach projects to provide the public the opportunity of embracing the beauty of classical music traditions.



Shima put a pause on her performing and embarked on a new period of study in the UK, as a result of which she gained an honours degree in Social Science with Psychological Studies at the Open University, and a certificate of professional Practice (CPP) in the Kodály Concept of Music Education at British Kodály Academy (validated by Roehampton University).


Shima returned to musical activity with renewed passion for performing and added focus in music education, including creative music workshops for children with SEND. She also takes part in ensemble projects with cross-cultural and socially diverse improvisation groups (The Third Orchestra: 2019, The Orchestra New:2022-). As a soloist, she is keen to perform the vast range of repertoire handed down by Tommy Reilly and to pass his legacy onto the wider public and next generation of players. She is due to perform the Harmonica Concerto by M. Spivakovsky (premièred at Festival of Britian in 1951) later this year.

Have you got a harmonica story? Upcoming gigs? Single or album release?
Newsdesk can help spread the word for you with our members
Please contact us at [email protected]

HarmonicaUK - Registered Charity 1131484 (England & Wales)