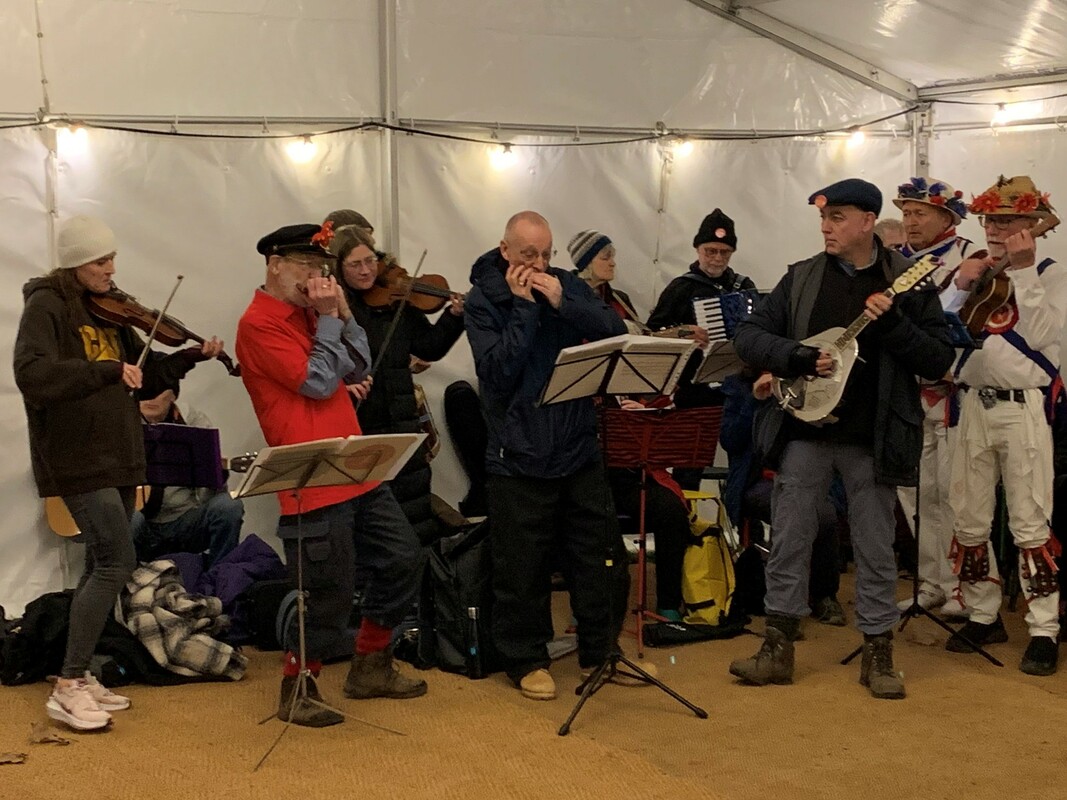 Members Roy Green and Jim Davies were invited along and asked to played their harmonicas at the Ashford Folk Wassail at Victoria Park, Ashford, Kent on Saturday 7th January.
A wassail is a tradition said to date back to Anglo-Saxon times where a blessing on the fruit trees is performed to ensure a bountiful harvest for the coming year.
Particulars of the wassail are usually unique to different regions but can include singing, playing musical instruments, drinking mulled cider and even hanging cider soaked toast on the trees, said to mimic the Roman tradition of having spiced toast in wine and where it's beleived we get the saying "to raise a toast"
Here's a few pictures of the guys enjoying the festivities!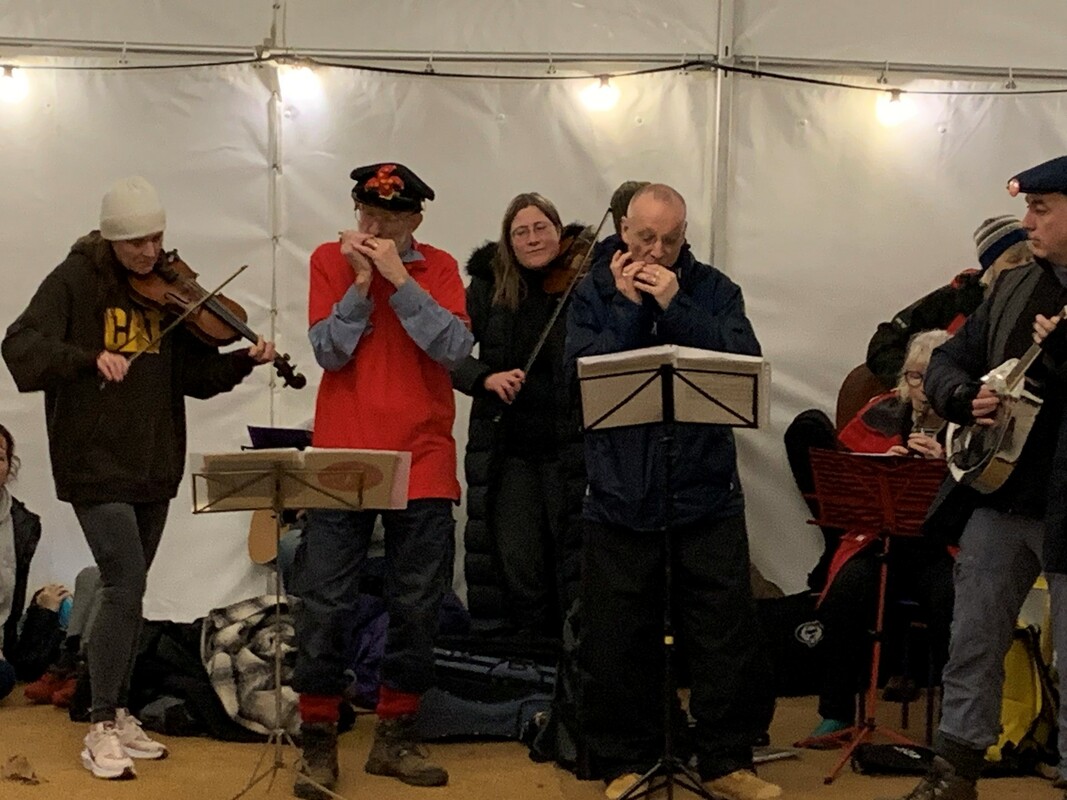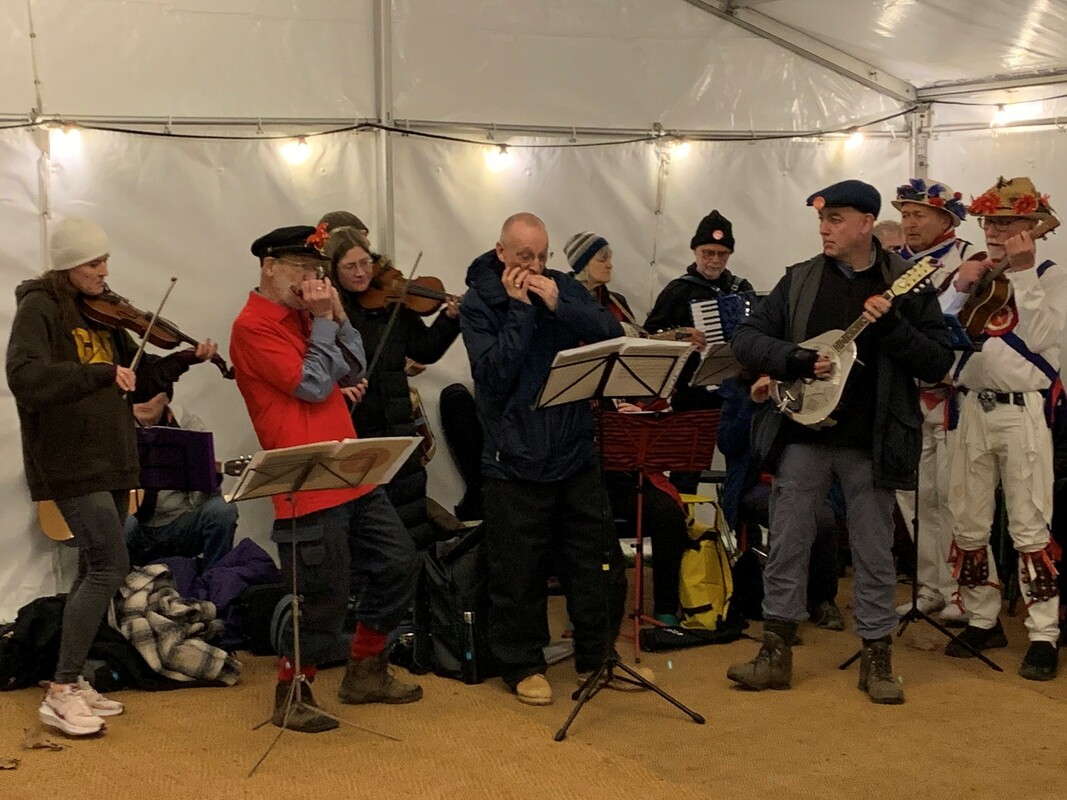 Have you got a harmonica story? Upcoming gigs? Single or album release?
Newsdesk can help spread the word for you with our members.
Please contact us at [email protected]
HarmonicaUK - Registered Charity no. 1131484 (England & Wales)