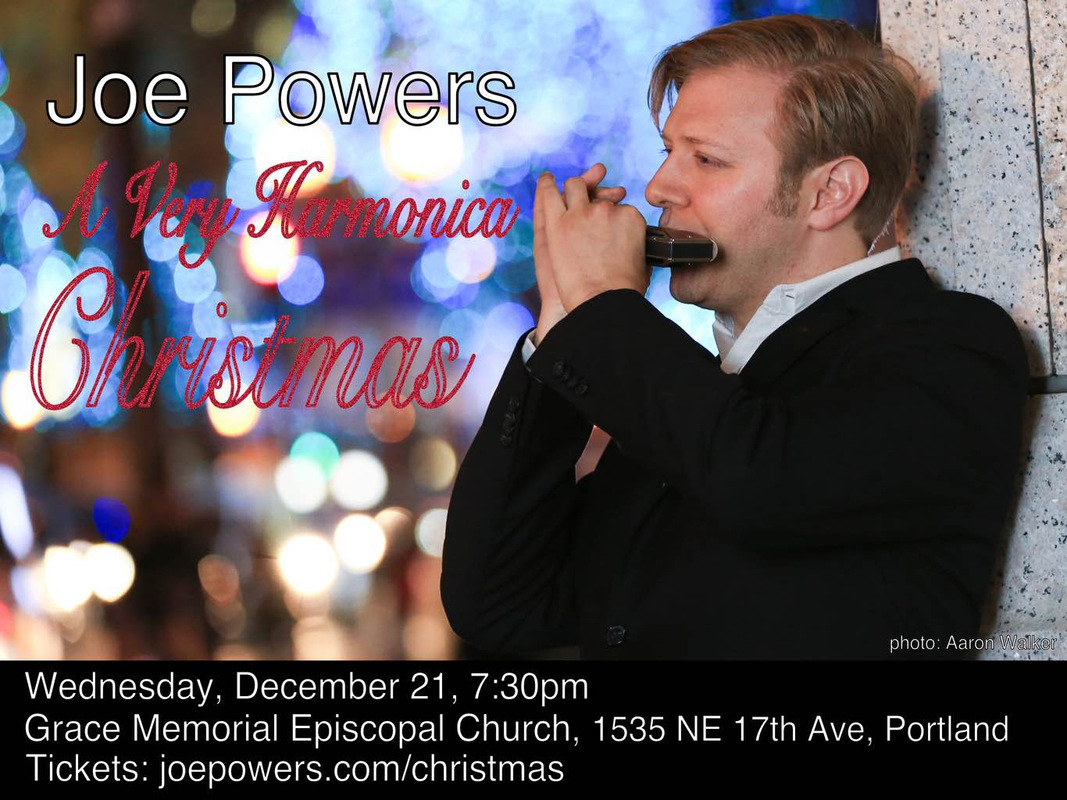 Joe Powers writes:
"Hi everyone!
A very big thank you to those of you who already have your tickets for my holiday concert, A Very Harmonica Christmas, on Wednesday, December 21!
I've decided to extend the Early Bird discount until midnight on October 31, so trick or treat yourself to some tickets today!
This is my first big Portland concert in three years, and we're all excited to be back on stage performing for you! Dan Gaynor will join me on piano, along with Grammy-nominated drummer, Ji Tanzer, 3 Leg Torso accordionist, Courtney Von Drehle, Pink Martini koto player, Masumi Timson, and Canadian soprano, Phoebe MacRae.
It promises to be a festive and fun program and we look forward to seeing you there!
Harmonically,
Joe"
Tickets are $30, but are only $25 using the discount which ends on 31st October. You can buy tickets here

Have you got a harmonica story? Upcoming gigs? Single or album release?
Newsdesk can help spread the word for you with our members
Please contact us at [email protected]

HarmonicaUK - Registered Charity 1131484 (England & Wales)