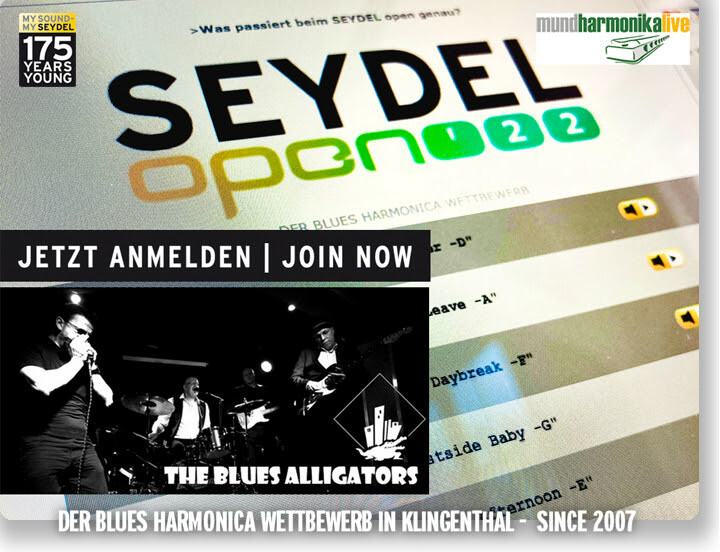 Players and all music enthusiasts will be attending the International Harmonica Live Festival to celebrate an exciting weekend again with many concerts in the live night and jam sessions!
For the traditional festival, the music city of Klingenthal in Germany is transformed into a cauldron not only for harmonica players from all over Germany but also from other countries - don't miss the opportunity to talk to artists, harmonica lovers and music enthusiasts or even to make music yourself - the festival becomes an unforgettable experience thanks to its unique charm in very nice surroundings.
After a two-year gap because of Covid, Seydel are organising the Seydel open Blues Harmonica Contest as part of the festival. This takes place over the 16th - 18th September and gives you the chance to play competitively accompanied by this years resident band 'The Blues Alligators' from Berlin.
You can register to enter the competition here. Registration closes on Thursday 15th September at 12:00 pm. While the competition starts on Friday 16th September at 2:00 pm. There are some backing tracks to play along with 'The Blues Alligators here.

Have you got a harmonica story? Upcoming gigs? Single or album release?
Newsdesk can help spread the word for you with our members
Please contact us at [email protected]

HarmonicaUK - Registered Charity 1131484 (England & Wales)