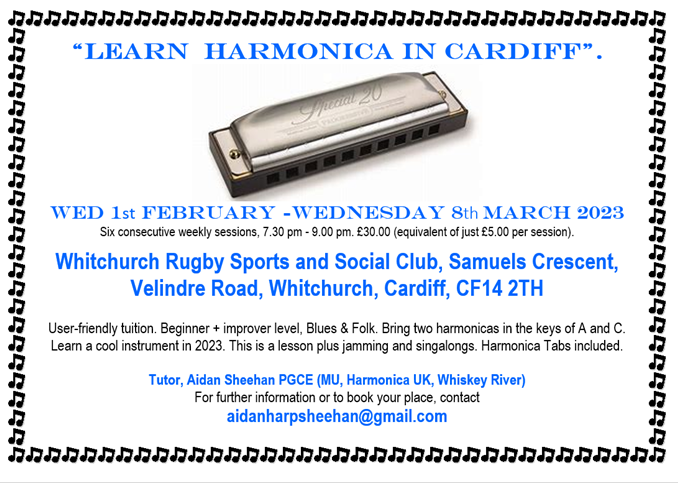 Sign up, turn up, learn harp, jam, sing, smile!
From Wednesday 1st February (six consecutive Wednesday evenings, 7.30pm - 9.00 pm, £30 the lot, at Whitchurch RFC, Cardiff CF14 2TH, .
Come along and learn to play the harmonica -YOU KNOW YOU WANT TO! Book your place - see you soon, fab!
Harmonically Yours!
Aidan :¬)

Have you got a harmonica story? Upcoming gigs? Single or album release?
Newsdesk can help spread the word for you with our members.
Please contact us at [email protected]
HarmonicaUK - Registered Charity no. 1131484 (England & Wales)