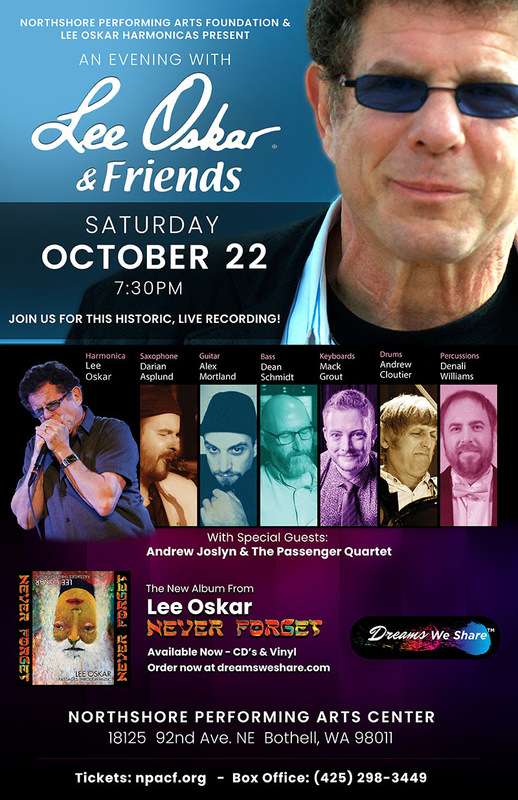 Lee Oskar invites you to a special concert & Live Recording at Northshore Performing Arts Center in Bothell, WA.
Lee is joined by an All-Star lineup of some of the best Northwest musicians, including a string quartet curated to perform for a live video recording.
Along with his favorite hits and compositions, Lee Oskar & Friends will be performing music from the album "Never Forget" which is up for Grammy® consideration.
Be a part of history!
This performance will be filmed.
Tickets are on sale here

Have you got a harmonica story? Upcoming gigs? Single or album release?
Newsdesk can help spread the word for you with our members
Please contact us at [email protected]

HarmonicaUK - Registered Charity 1131484 (England & Wales)