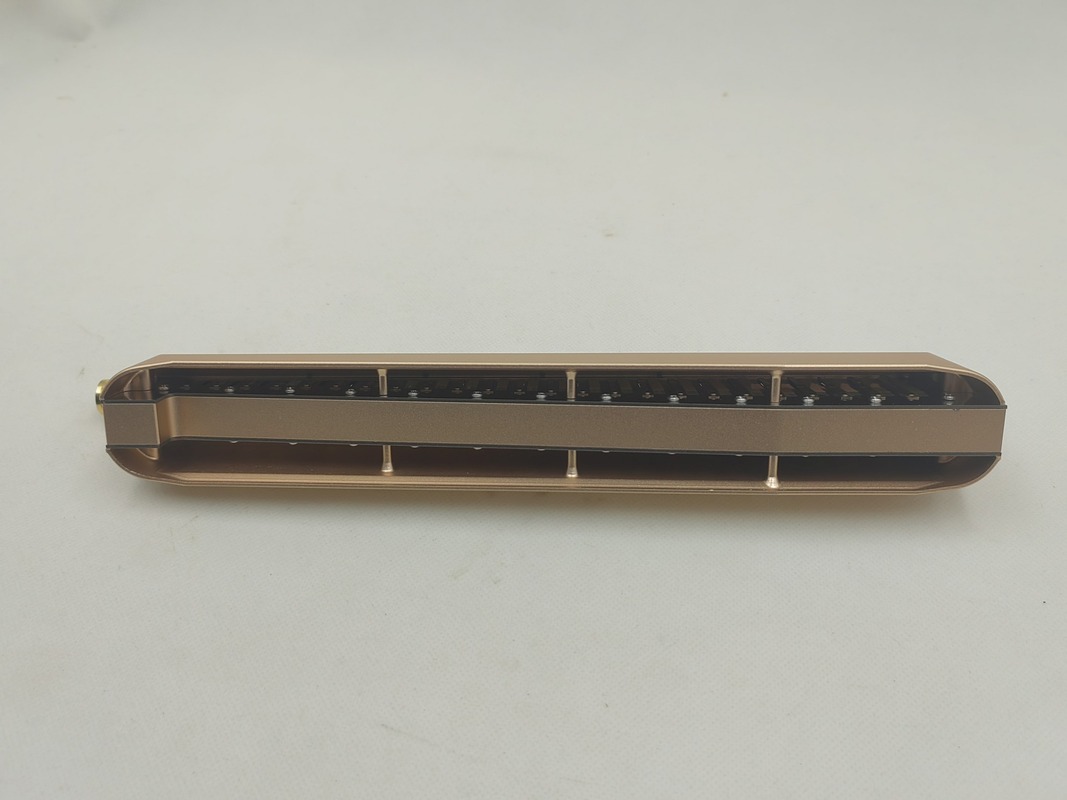 Oritta Harmonica have announced production of the largest, 24 hole chromatic in the world. Tuning from C2 to C8, using stainless steel reedplates. C2-C6 with Hohner reeds, and C7-C8 with Seydel reeds. The reedplates are cut with a high precision water jet laser cutter. Covers and comb are in aluminium and cast chrome.
This is a very limited edition, only 15 harmonicas will be manufactured and made available for sale -
Update only 10 left now!

Have you got a harmonica story? Upcoming gigs? Single or album release?
Newsdesk can help spread the word for you with our members
Please contact us at [email protected]
HarmonicaUK - Registered Charity no. 1131484 (England & Wales)