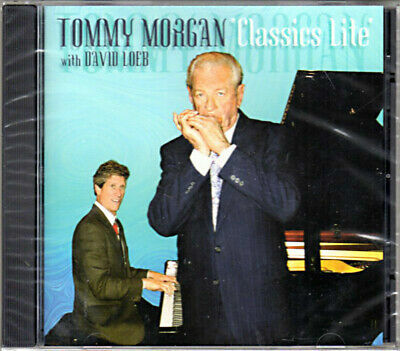 Since news of Tommy Morgans death om 23rd June people have been paying tribute to this unique harmonica player.
A Hollywood newspaper The Deadline reported it here
While Variety also commemorated his life here
Anthony Craven wrote to Newsdesk to say
"Sad to hear of the death of Tommy Morgan..
We communicated by EMail in July 24th 2007. I wrote to him because I had the John Barry CD "The Beyondnessof Things".
He wrote - " i generally play a Hohner Chromatic #270 (3 octave model in the key of C.( I do play the chromatics (as well as the diatonics) in different keys. The diatonics are generally the ones played in keys. I will sometimes play a chromatic in a different key, but rarely. I play in all keys on a key of C Chromatic.
"The Beyondness of Things" is a wonderful album, and recording in London in 1997 was a wonderful experience. For the solo on Heartland, I used a a Hohner Tenor
Harmonica ( key of C ). Hering manufactures some very good instruments, and I have a very good Bariton
Best Wishes
Tommy Morgan"
Tommy's long career started as a 17 year old playing for the Andrews sisters until he suffered a stroke in 2013. A sad loss and comiserations go to his wife Lois; sons Matthew and Daniel; and granddaughter Addie Rae and his many friends.

Have you got a harmonica story? Upcoming gigs? Single or album release?
Newsdesk can help spread the word for you with our members
Please contact us at [email protected]

HarmonicaUK - Registered Charity 1131484 (England & Wales)