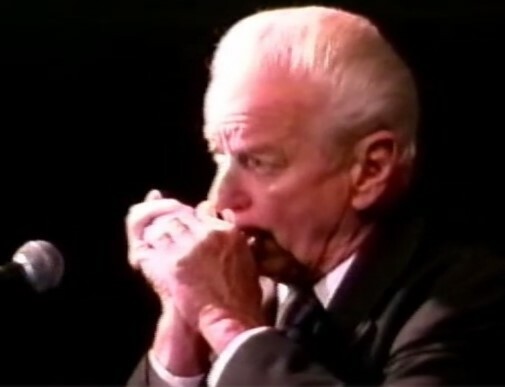 Roger Trobridge, HarmonicaUK's archivist, played us all a video of Tommy Morgan at our virtual coffee morning on Friday 1st July - the day after we first heard the sad news.
This video is now available to see on vimeo.
Roger wrote:
I put this tribute video together a year ago and following his death it seems all the more appropriate to show it again to people who did not know him.
It was based around a presentation he did at SPAH in Denver in 2001. We watched it at today's (virtual) coffee morning.
He worked from home and studio session work was his day job. He played every type of harmonica and delivered whatever the session producer needed. He was a true and talented professional.
Roger
Thank you, Roger, for this fitting tribute to just some of the many highlights of Tommy Morgan's life.


Have you got a harmonica story? Upcoming gigs? Single or album release?
Newsdesk can help spread the word for you with our members
Please contact us at [email protected]

HarmonicaUK - Registered Charity 1131484 (England & Wales)