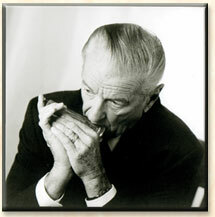 American harmonica player Tommy Morgan died recently aged 89. He has recorded thousands of pieces of music since he first worked with the Andrews Sisters in 1950. He is considered to be the most heard harmonica player in the world, recording on soundtracks for over 500 films including Cool Hand Luke, Dances with Wolves and City Slickers. He has also recorded TV themes such as The Waltons and Dukes of Hazard. In addition, he worked as a session artist with artists such as The Carpenters, The Beach Boys, Neil Diamond and many others.
Tommy deservedly received a lifetime achievement award from SPAH in 2001. It is said that if you heard a harmonica played on a film or TV series made in the last 60 or so years it was probably Tommy Morgan playing. A sad loss to the harmonica world and a unique and prolific artist
Thomas Morgan Edwards 4th Dec 1932 - 23rd June 2022
Rob Paparozzi wrote the following for us at short notice:
Tommy Morgan, a Mentor and a friend
I met Tommy years ago at a SPAH convention. He knew of my name as a NYC Session Player so we immediately connected and stayed in touch by phone over the years, so it's with great sadness I write these parting words. The good news is, the permanent legacy he's left us: 900 Movie Soundtracks and 7,030 recording sessions since the mid '50s to 2013, when he befell a stroke and could no longer play.
One of his highlight performances and sessions were his live & studio sessions with the London Philharmonic at Abbey Road in 1996-97; checkout his masterful work on the recording John Barry and the Beyondness of Things. I just finished his book, a really cool short read in vignette format titled You Made How Much For Doing What?, released this year on Amazon. Starting at age 11 he wasted no time learning to read music for harmonica, and also played some guitar and piano. He was blessed with perfect pitch and honed his craft and studied arranging in college and with the US Air Force Band. If that's not enough talent, then add a Black Belt in Karate and Master Glider Pilot of 44 years!
After trying for a solo career in NYC and Canada in the '50s, he ended up back in California finishing a Masters in Music and quickly joining the Golden Age of recording in Los Angeles. He knew that for playing with the big guys he'd better have a plan. He shedded on all 12 Keys and also made sure he added Bass, Chord, Diatonic and all key Chromatics so he never had to tell a producer or composer "I can't". The problem came when he wasn't available, then they said to the next player what do you mean you can't, Morgan did it!
Playing with Orchestral instruments on sessions he made sure he had harmonicas tuned from A=440 to 442, he became know as a player always in tune. The '60s were a busy time for him from Cartoon shows and Westerns, to arranging for hit shows like The Twilight Zone, secured his position in the LA scene.
If he wasn't playing on Beach Boys or Carpenters hits with the Wrecking Crew, he was a featured soloist on Hollywood box office hits like Lilies of the Field in 1963 with Sidney Portier. He was even on Elvis Presley's huge 1968 Comeback Special.
So with 64 years in the studio chances are you've heard his work. I'd even venture to say he's THE most recorded and listened to Harmonicist in the World. More than Adler, Reilly, Lennon, and Toots!
Condolences to his family and loving wife Lois.
We owe him our respect and I miss him already 🙏🏻🎶
Rob Paparozzi


Have you got a harmonica story? Upcoming gigs? Single or album release?
Newsdesk can help spread the word for you with our members
Please contact us at [email protected]

HarmonicaUK - Registered Charity 1131484 (England & Wales)