The Committee (Trustees)
Pete Hewitt
Chair
Pete joined HarmonicaUK in 1983 - then NHL. He is a keen chromatic player and loves all genres of music. He is currently playing with 3 bands. In April 2020 he stepped up as Vice-Chair and in October 2020 was appointed Chair of HarmonicaUK.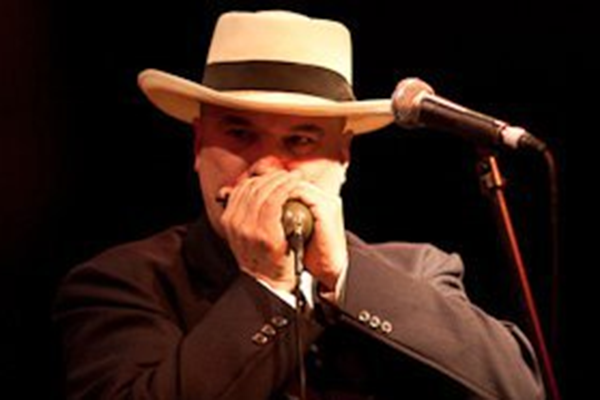 Richard Taylor
Outreach
Richard joined the NHL in the 1980's and is a former jazz harmonica champion. By day, Richard manages Harp Academy, teaching harmonica to children 4-11 years. Richard is also Producer of Harpin' By The Sea, Brighton's annual harmonica festival, and runs workshops for adult players. By night Richard fronts The Blackjacks, playing blues with a Louisiana twist.
Sam Wilkinson
Online Events
Sam 'Sammy Boy' Wilkinson is best known for organising and hosting the Saturday Sessions (formerly Lockdown Sessions). He got a tremolo for Christmas when he was three and dabbled in playing the blues harp in his teens and twenties, until making a serious effort to play in the late noughties. When asked 'how many harmonicas have you got?' he'll reply 'not enough'! He is also a keen bass player.
Davina Brazier
Secretary
Davina is a keen chromatic and woodwind player. She performs locally with a mixed wind ensemble and is also learning the piano accordion. Her background in healthcare management has helped to equip her for the secretary role. In her spare time, she does aerial circus, fire and flow arts, and rides a unicycle!
David Hambley
Membership Secretary
I have been a HarmonicaUK member since 2006 and suckered into joining the committee shortly after by Roger Trobridge. I am nominally a Chromatic player but my failure to practice is my downfall and I am a worse player than I was. I have been part of the Chromatic Weekend organising team for a few years and in the era of Zoom I have been part of the online event production. I succeeded Barbara Tate as Membership Secretary around 12 years ago and have served in that role ever since.
Phil Leiwy
Treasurer
Phil is a practising chartered accountant. Phil is very interesting, especially when he's talking figures. His Excel spreadsheets are colour-coded. Getting him to spend HarmonicaUK money is like pulling teeth.
In his spare time, Phil performs a cockney music/music hall act under his alter ego, Harmonica Lewinsky, playing guitar, playing harmonica in a brace, and singing. It's not very good. His other interests are buying DIY tools from the middle of Lidl and telling people he's going on holiday during lockdown. He's on his third butler.
Barbara Tate
IT support
I'm Barbara Tate and I have the dubious honour of being a trustee of HarmonicaUK without ever having been a harmonica player! I am custodian of the harmonica legacy of my late husband, Douglas Tate, and as well as being a past Membership Secretary (just after the last Ice Age) I am IT and GDPR advisor. I don't have much of an active role at present due to family commitments but I'm always on hand if needed.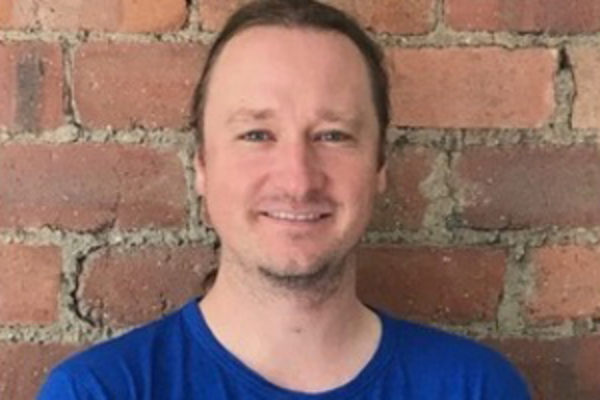 Simon Joy
Tremolo
As the only tremolo player on the committee, Simon is carrying the torch for all the members who play tremolo and double reed instruments. He is using his background of working in health and social care to oversee HarmonicaUK's commitment to safeguarding and managing risk. He looks forward to meeting members and playing some tunes together.

Barry Elms
Vice-Chair and Head of Communications
Barry bought his first Marine Band in the early '90s after hearing the harmonica played on the Dr Who episode 'The Happiness Patrol', and has been playing ever since. He also plays chromatic harmonica, guitar, keyboards, melodeon and washboard, and has played in folk and covers bands. Barry is an IT Manager by day, and has 20 years' experience working as an adult education tutor. Barry brings many years of writing, editing, administration, IT, and project management experience to the HarmonicaUK committee. Barry was Editor of Harmonica World before moving into the role of Vice-Chair and Head of Communications.

Assistants to the Committee
Editorial team
Steve Pardue - design
Keith Parker - advertising
Rowena Millar, Sophia Ramirez, Sam Spranger - sub editing
Jim Watkins - proof reading
Neil Warren - gig lists
Dave Colclough - advice and reporting
Newsdesk team
Gary Newman
Gene Myers
Laina Freeman
Susy Colclough
Dave Colclough
Specialist support
Roger Trobridge - archivist
Dick Powell - education sign-posting [Find a teacher here]
Rollen Flood - researcher and advisor on health benefits of playing harmonica
Mike Netherton - health and safety advice