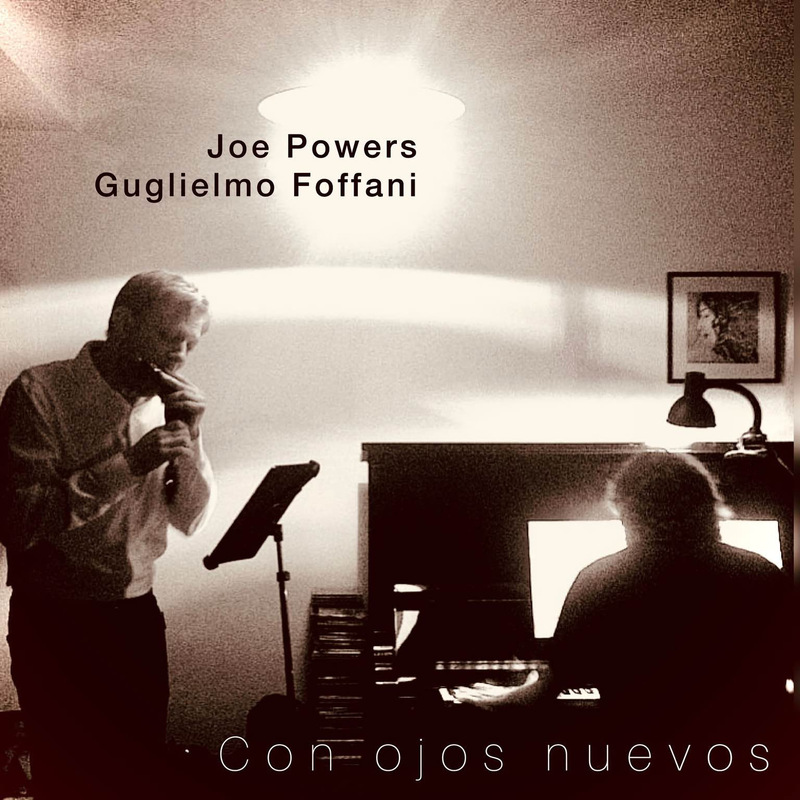 This weekend sees Italian pianist Guglielmo Foffani and Joe Powers releasing their new album called Con Ojos Nuevos (With New Eyes).
The album features three original pieces from each of artist and three famous Argentine masterpieces. All of the tracks were recorded on a single day in May of 2019 at Estudio Brazil in Madrid. The release was delayed until now due to the global pandemic.
You can read more about it, take a listen, and purchase it right now on Joe's Music page.
This coincides with Joe's current tour, details of which can be found in this Newsdesk article.

Have you got a harmonica story? Upcoming gigs? Single or album release?
Newsdesk can help spread the word for you with our members
Please contact us at [email protected]

HarmonicaUK - Registered Charity 1131484 (England & Wales)