HarmonicaUK is proud to announce the lineup and details of our 2023 Festival!
The event is being held from 27th - 29th of October and will be held at Hillscourt Hotel near Birmingham, where we will welcome featured artists Rob Paparozzi, Adam Glasser, Beata Kossowska, Aidan Sheehan, and Cathal Johnson.
We commence with our annual AGM at 7 pm on the Friday followed by an evening jam supported by a line up of seasoned musicians led by Chris Collis on keyboards. Chris will also be providing accompaniment to some of the main artists as well as providing backing for any members who require it in the Sunday afternoon concert
Saturday and Sunday will be filled with all the fun and opportunities you've come to expect at the festival, masterclass workshops by the featured artists and other workshop leaders for all levels of players in many different genres of music
As well as our featured artists we have our very own in-house workshop leaders: Patrick "Paddy" Byrne, whose fun and engaging workshops never disappoint; and Hilvert Scheper, who will be teaching the excellent and extremely popular ensemble workshops, a chance for all instruments to play together!
Our competition this year will be by video submissions sent in prior to the event like last year's festival, and will be adjudicated by David Beer. Full details of the competition and how to enter can be found on the 2023 competition page.
Competition winners will be announced on Saturday and we will also have an auction with some excellent harmonica goodies donated by the likes of Silverfish Harmonicas and our trade stand exhibitors (note: auction is cash only).
There will be trade stands from Sutherland Trading (Hohner), Easttop Harmonicas, Battleplan Harmonica, and Husky Harmonica Microphones.
The concert by the featured artists is on Saturday evening, and don't forget the delegate's concert on Sunday afternoon - your chance to get up on stage and show us what you've got!
Places are limited and subject to availability so don't delay, book today!
(Please note, accommodation will be booked on a first come first serve basis and once the primary venue is full people will have to source their own accommodation)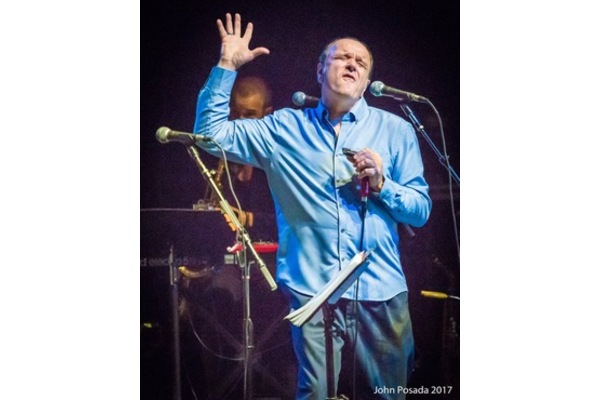 Rob Paparozzi

A native New Yorker, Rob began performing in 1967 and has since contributed to the works of stars such as BB King, Whitney Houston, Cyndi Lauper, Judy Collins and Bobby McFerrin amongst many others. He has toured with Dolly Parton and George Jones and opened for Bruce Springsteen.
In 2019 he toured with Steve Cropper and The Blues Brothers Band and contributed to their final release 'Last Shade Of Blue Before Black'. He made his debut as a guest soloist with the New York Philharmonic Orchestra at the Lincoln Center, later performing at the iconic venue with Jeff Beck and Donald Fagen.
Further credits include appearing on Conan O'Brien and David Letterman's shows, working on Broadway shows such as Big River and The Will Rogers Follies, films including Flirting With Disaster and Ride along with numerous television advertisement jingles.
He is the lead singer for the reformed Blood Sweat and Tears and when not touring with them he leads his own band, The Hudson River Rats.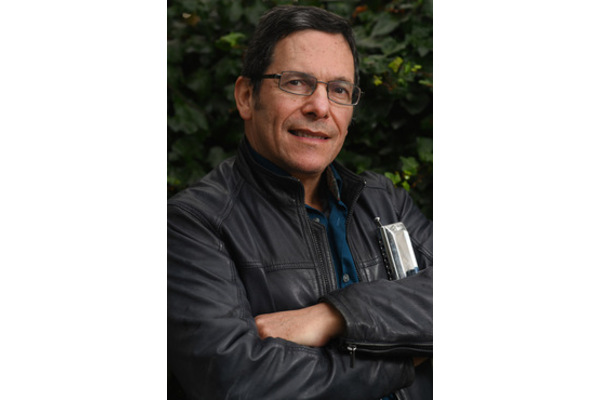 Adam Glasser
Adam is known for playing Jazz native to his South African roots as well as recording for some major pop stars and film composers including for the 1997 film "Hard Rain" where he shared harmonica credits with Toots Thielemans. He can also be heard playing incidental music in the West End production of "The Postman Always Rings Twice".
Born in Cambridge in 1955 to his South African composer father Stanley 'Spike' Glasser, the family returned to Johannesburg where as a teenager he regularly frequented the live Jazz venue Dorkay House, hanging out with legendary horn players Barney Rachabane and Mackay Davashe among others.
In 1979 he moved to Paris to study Jazz piano and attended a semester at Berklee College in 1981. He then returned to London where he regularly played at restaurants, weddings, and cruises while further developing his Jazz skills with his trio.
Throughout the 1990's Adam began to specialise in chromatic harmonica. He performed live on TV with Sting to promote his 1999 album 'Brand New Day' as well as performing with the BBC Concert Orchestra at the Royal Albert Hall. Adam frequently plays at venues such as the world famous Ronnie Scott's club in London.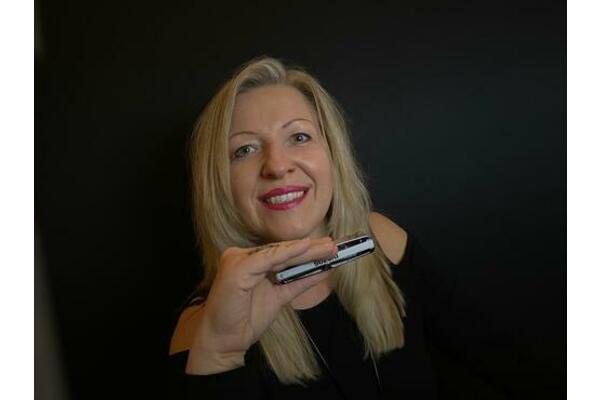 Beata Kossowska

Born in Poland and now living in Germany, Beata plays a variety of styles including blues, jazz, funk and pop with the focus on her own compositions and arrangements.
She is known for playing with the bands Le Blue, United Blues Experience and most recently with Bluetrain and the excellent acoustic guitarist Eberhard Klunker.
With extensive tours of the USA and Europe with the above she has certainly honed her diatonic skills to the maximum!
On top of all this, Beata is a fantastic singer as well!
With harmonica instruction books to her name, her workshops and performance at the festival are not to be missed.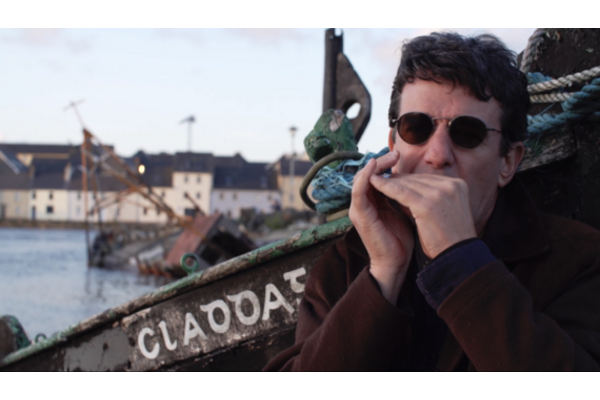 Cathal Johnson

Renowned Irish harmonica player Cathal Johnson grew up playing various genres on both guitar and harmonica, later adding accordion and melodeon.
Cathal studied alongside harmonica guru Brendan Power becoming a technician. In 2010 he attained a degree in Applied Music specialising in Harmonica Solo Performance. He attended workshops with harmonica virtuoso Mick Kinsella at the Miltown Malbay Summer Festival and over the years has performed at numerous festivals, pubs and clubs.
In 2019 he was officially recognised as a Hohner Service Technician by Hohner. His precision of reed work and reed-plate slot work along with pin point accurate tuning have singled him out as the go to person for custom work and repairs.
Known worldwide among the harmonica community for flawless expression across genres including Traditional Irish Dance, blues, folk, pop and country, Cathal is certainly a must see harpist and superb technician.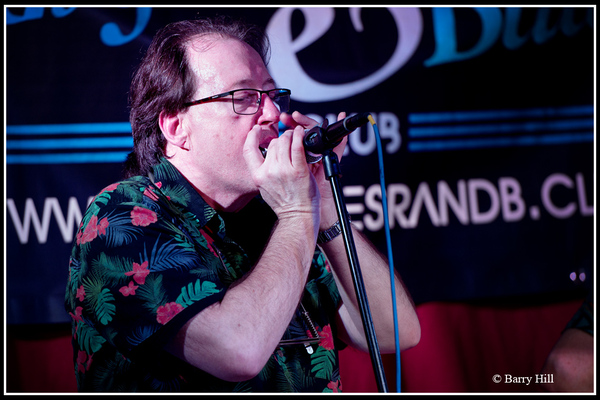 Aidan Sheehan
Aidan Sheehan plays blues harmonica, Cajun accordion, flutes, whistles, and strings, along with fantastic swamp-drenched vocals. He is attending the festival as a duo with Martin Blake on guitar. Together they are the two founding members of the six piece Americana Whiskey River band (as seen in Bon Ton Roulez!!!, Baton Rouge and The Midland Aces).
You'll hear some great Louisiana-style swamp music, retro Rock 'n' Roll, great Country music, harmonica and guitar boogie plus other musical surprises. These may include Celtic airs, Cossack ballads, Czech polkas, spicy Tex-Mex with some great sing-along numbers thrown in for good measure.
You may remember Aidan from his HarmonicaUK Saturday Session earlier this year - if you missed it check out the Saturday Sessions page in the Members area for a link to the recording.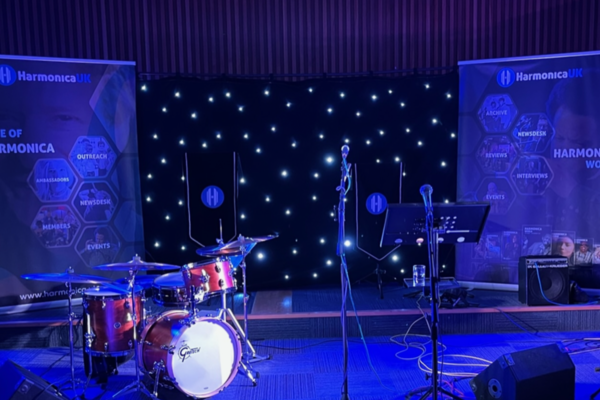 Friday Evening Jam

On the Friday there will be a jam. Details to be confirmed.

Book your ticket now!
Click your chosen "Player" ticket type (Weekend player, Weekend non-player, Saturday only player, Sunday only player), a new PayPal browser tab will pop open showing your choice.

Onsite accomodation is now sold out. Details of nearby accommodation can be found below.

If you would like to book a Saturday evening meal, return to this tab and click any extra buttons as required, the PayPal tab will be updated.
When you have finished your selection, complete your purchase in the PayPal tab.
Our volunteers will then receive a notification of your purchase from PayPal, we will add you to our records and email a confirmation to you. Please note this may take a couple of days.
Notes about buying tickets
Bookings are taken by PayPal, just click 'Buy Now' when you get to the final page with all wanted items listed.

Notify us of any dietary or accessibility requirements, if any - please email us

If you need to pay by cheque or bank transfer, please email us.

If these arrangements do not suit you, please email us with your requirements and we will do our best to help.

Any other questions - that's right, please email us!
We no longer have on-site accommodation available. Here is a list of some nearby accommodation that may be helpful:
Travelodge Hotel
462 Birmingham Road,
Marlbrook,
Bromsgrove
B61 0HR
08715 591809
Bromsgrove Hotel
Birmingham Road,
Bromsgrove
B61 0JB
0333 323 1574
We have a limited number of subsidised places available. Please complete and return a bursary form at least 6 weeks before the festival.
Bursary form can be downloaded from the link below.